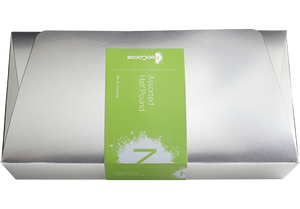 Inspired by the classic hand rolled ganache truffles, our flagship Hearts of Chocolate Truffles are handcrafted using only the highest quality, 100% natural ingredients. Choose a single truffle flavor. (Approximately 18-22 pieces depending on your flavor selection.)
Packaged in our premium, modern silver paper box that is completely recyclable.
Storage in a cool, dry place.